WPKN Special Programs
The fierce passion and energy of WPKN programmers explode into an on-air celebration of sound! Catch the energy of our Special Programs and let us know if you love them as much as we do! These are our fundraising events, and the continued broadcasting of WPKN is funded by your generous donations.
Wendy Flanagan
2020-11-01T10:23:02-05:00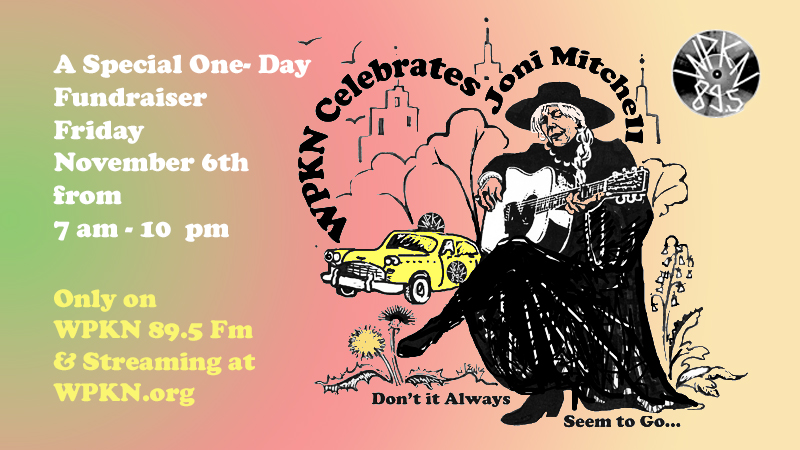 Happy Birthday Joni! Join us on Friday, Nov 6th ...