WPKN: Truly Independent Community Radio!
Founded in 1963, WPKN is a 10,000-watt listener-supported community radio station broadcasting at 89.5 FM and streaming online at WPKN.org. WPKN's terrestrial signal now reaches to a listenership of 1.5 million people in Connecticut, Long Island, parts of New York and Massachusetts. Operating 24/7 and largely run by volunteers, WPKN offers a unique and eclectic mix of live and recorded music, news, public affairs, spoken word, arts & culture and other free-form programming which defy genre. We are proud to be listener-supported, commercial-free, community-driven radio available to the public at no cost, any time, day or night. We are here for YOU, any time, day or night.
Our Mission, at WPKN independent community radio station, is to strengthen and enrich our community through programming that is provocative, innovative, and free from commercial influence and promotes diversity, tolerance, and freedom of expression.
History
WPKN independent community radio station is a 10,000-watt non-commercial radio station founded in 1963 and established as an independent, 501(c)3 nonprofit organization in 1989. Over the last 58 years, we have remained true to some basic principles to stand apart from convention and to serve diversity. Its volunteers and programmers have created an institution with depth, importance, and passion, and the listeners have made its continued existence possible.
When the FCC licensed FM radio in 1945, it reserved the twenty channels at the lower end of the band exclusively for noncommercial use. At the time, the Commission indicated that it was doing so in order to foster "diversity of programming service" and to provide an opportunity for the widest possible variety of programs. WPKN has remained true to this original noncommercial directive and continues to serve as "The Real Alternative."
WPKN's first headquarters at the University of Bridgeport were in a large space on the top floor of Old Alumni Hall, a mansion-like wooden structure that had once belonged to P.T. Barnum. With the help of mentors from WNAB in Bridgeport, as well as UCONN's student-run WHUS, in 1963 WPKN began broadcasting as a 100-watt station on 88.1 MHz. The station carried news from United Press International (UPI) and also had an AM signal broadcasting directly to the University. WPKN was chosen to represent the "Purple Knights," the name of the UB sports teams, and the "Purple Knight Network" (WPKN) was born.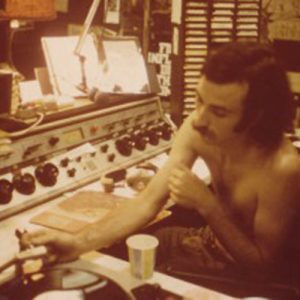 In 1965 the addition of a new wing to the Student Center was planned. WPKN's students consulted with Jeff Tellis, who had started at WHUS at UCONN in Storrs and had worked at several commercial stations and the ABC Radio Network in New York City. Tellis contributed his expertise to the design of WPKN's new studios and was subsequently hired as its first paid General Manager by the University. Tellis was a man of strongly-held principles. He felt that college radio ought not to restrict itself to serving its campus population. He envisioned a station which would serve its larger community in a meaningful way. He fostered diversity in programming and he closely observed the FCC's requirement that all stations serve "the public interest, convenience, and necessity." Jeff Tellis' tenure included a change in frequency to 89.5 and an increase to 700 watts in 1967, 2400 watts in 1972, and later the application for 10,000 watts. The new broadcast area encompassed most of Connecticut, with the exception of lower Fairfield County and New York City to protect the antenna pattern of WSOU in New Jersey, as well as significant portions of Long Island.
In 1969, Bill Nolan became the first "non-student" to become a programmer, and he paved the way for increasing reliance on community members. Subsequently, the all-volunteer staff began to be populated by a mix of UB students and community members.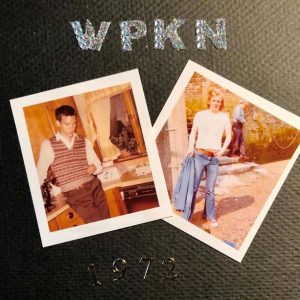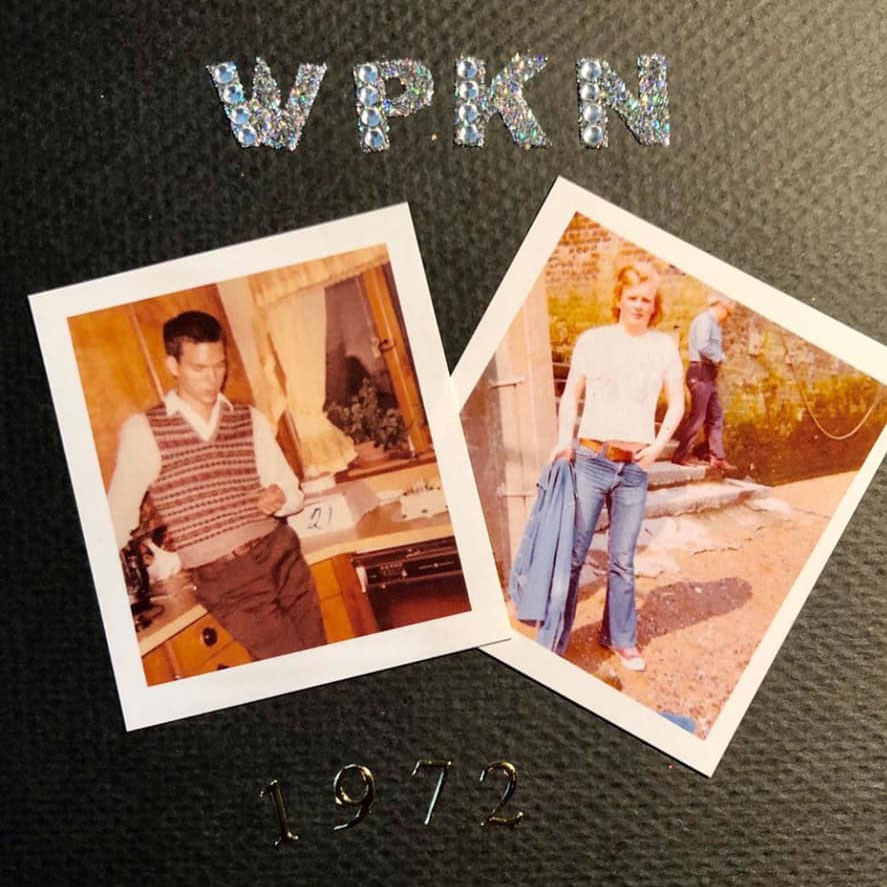 In 1976, WPKN suffered its first threat to existence as the University of Bridgeport threatened to sell WPKN's license to a private corporation. The station, however, had already established a loyal and active following, and a blue-ribbon panel was established to study the potential sale. It concluded that WPKN was a valuable community resource that ought to be left alone and the offer was withdrawn. Soon after, in 1978, Jeff Tellis left his General Manager position in order to become the full-time President of Intercollegiate Broadcasting System. Harry Minot, who had a background in commercial radio and was then a producer at Compton Advertising in New York, was hired by UB as his successor.
WPKN produced UB's radio commercials, prepared narration tracks for promotional videos, disseminated news feeds of significant on-campus events, recorded many concerts and lectures, and once again became well-regarded within the UB structure. However, in the mid-1980s the University of Bridgeport began to experience severe financial difficulties. It had failed to anticipate a decline in enrollment and embarked on an ambitious and expensive pair of construction projects. In July of 1989 Minot was informed that WPKN would have to become self-sustaining.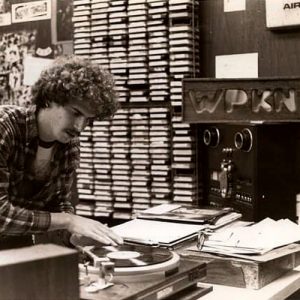 WPKN, now having to become a self-funded entity, altered its structure to draw community members ("non-students") into its governance. At the same time it resolved to adhere to funding principles which would preserve the freedoms that its programmers enjoyed and the resultant unequivocal nature of its programming. Accordingly it refused to accept underwriting, government funding, or "restricted" grants which might favor one program or genre over another. It happened that WPKN was well-positioned to respond to the challenge. The station had already conducted capital campaigns to convert to stereo and augment the station's production facilities. It had planned an on-air fundraiser for that October to raise the funds for a replacement antenna, and that effort was converted to the general support of the station.
In the fall of 1991, the Professors World Peace Academy, a creation of the Reverend Sun Myung Moon, proposed an alliance with UB. Although this offer was initially rejected, the University was soon forced into bankruptcy and the PWPA gained control of its board. In 1992, the WPKN staff, fearing loss of the station's independent voice, hurried to effect a transfer of the station's license from the University of Bridgeport, and a filing was made with the FCC. It included the transfer of the license and all of the physical assets to WPKN, Inc., a 501(c)3 nonprofit corporation. It also included a lease for the station's current studio space in the Student Center.
WPKN primarily funded itself through traditional on-air drives. Although listener support was loyal and generous, as economic conditions in the 2000s became increasingly unstable and other local stations relied on commercial advertising to raise funds, the station realized that other sources of income streams were needed. After intense debate, the WPKN constitution was amended in 2011 to allow underwriting within guidelines that maintain the integrity of our commitment to freedom of expression, diversity of programming, and the mission to serve and educate our community.
Today
After 58 years on the campus of the University of Bridgeport, the station moved into its new home at 277 Fairfield Ave in downtown Bridgeport. We are proud to be part of the emerging Bijou Square arts scene as we fulfill our commitment to the community. We look forward to forging our new history at our new station and give thanks to all who have made this possible.
Contacting WPKN
Additional contacts are listed on the Station Management Page.
Office Telephone:
203-331-9756
On-Air Telephone:
203-336-9756
Send letters to:
(Attn: PERSON'S NAME)
WPKN
277 Fairfield Avenue
Bridgeport, CT  06604