Here are some of the links and phone numbers you might have heard on the air.
---
Save a Life: Donate Blood

The Red Cross is experiencing a shortage of blood donations after thousands of blood drives were canceled around the country to mitigate the spread of COVID-19. A number of appointment-only blood drives are being organized throughout Connecticut. To make an appointment in your area, call 1-800-RED CROSS (1-800-733-2767) or visit redcrossblood.org to make an appointment or for more information. All blood types are needed to ensure a reliable supply for patients.
---
Worried about public health emergencies and emerging threats like Covid-19? Ignore the internet memes and amateur advice. Get the opinion of the experts that have trained for this and know what's really going on.
The Centers for Disease Control and Prevention
More information for Connecticut
More information for New York State
---


The World Health Organization
---
Scientific American has an excellent, rational and detailed essay on "preparedness."
DID YOU WASH YOUR HANDS?
Yes? Well, go do it again.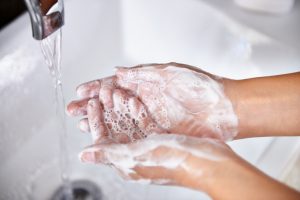 ---

Access Health CT
Connecticut's Official Health Insurance Marketplace
Open Enrollment  is now until December 15th, 2020

Check the web site for further details and more help.
Call now, or visit a help center.
Phone: 1-855-805-HEALTH (1-855-805-4325) Call center is open 8 AM to 8 PM Monday through Friday, and 9AM to 3PM Saturday.
Help through Access Health CT and their certified partners is FREE and no appointments are needed.
Find a walk-in enrollment centers in Danbury, East Hartford, Groton, New Britain, New Haven, Stamford, and West Hartford, open Monday through Friday.
There will also be many one day enrollment fairs around the state between now and December 15. There are also many Community Enrollment Partners in many towns and cities.
---

NY's Official Health Insurance Marketplace
The open enrollment period is through December 15th, 2020
---

If you live outside of Connecticut or New York, you can find out about how to enroll in your state via this national web site.
---
Vaccines for Children
The Vaccines For Children program is a federally funded program that provides vaccines at no cost to children who might not otherwise be vaccinated because of an inability to pay. CDC buys vaccines at a discount and distributes them to state health departments and certain local and territorial public health agencies and makes them available at no charge to those private physicians' offices and public health clinics. Find out more.
---
More help for you and your family
The CT Department of Social Services: ConneCT
Connecticut also offers adult and children's health services (the Huskey Plan/Medicaid), food aid and other assistance for low income families via ConneCT as well as through 12 regional offices throughout the state.
NY State Department of Health
NY state also offers state services like Medicaid, food aid and other assistance for low-income individuals and families via the Department of Health