WPKN On the Move!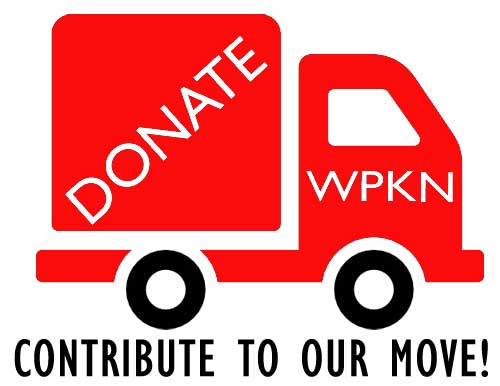 Exciting news- In the New Year WPKN will relocate to beautiful new digs in Downtown Bridgeport! This is a BIG project, and we need your support to get the truck rolling. Please donate, so we can make this journey forward. Our caravan of equipment and music is being loaded up, all we need is YOU, our listener supporters. We remain, as ever, YOUR independent community radio station, always commercial-free, always different. Broadcasting out of Bridgeport, CT, since 1965 we serve Fairfield, Litchfield and New Haven counties in CT, and Suffolk county in Long Island, NY. You can find us at 89.5 FM, or streaming at wpkn.org, or via our own WPKNLive mobile app.
WPKN On-Air Program Schedule
Kelley Ryan: The Church of The Laundry – single (Manatee, 2021) Jonathan Kaspar: Licht – Total 20 (Kompakt, 2020) Susan Alcorn Quintet: R.U.R. – Pedernal (Relative ...