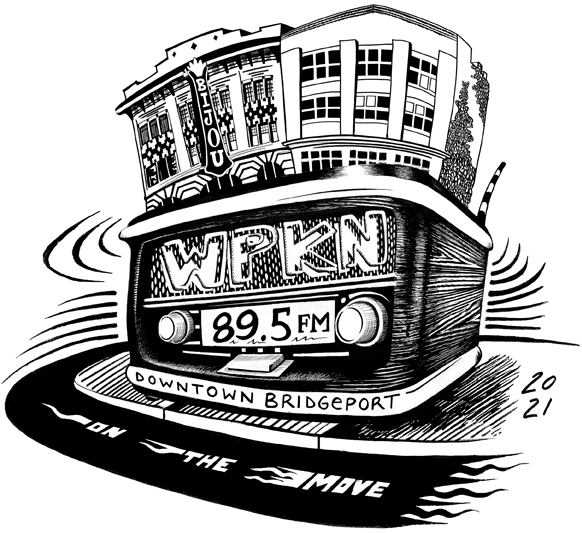 WPKN 89.5 FM
Community Radio
WPKN is the Sound of downtown Bridgeport! We are YOUR independent community radio station since 1963 – commercial-free and always different. Broadcasting from 277 Fairfield Avenue, Bridgeport, CT, we serve Fairfield, Litchfield and New Haven counties in CT, and Suffolk county on Long Island, NY. Find us at 89.5 FM, streaming at wpkn.org, or via the WPKNLive mobile app.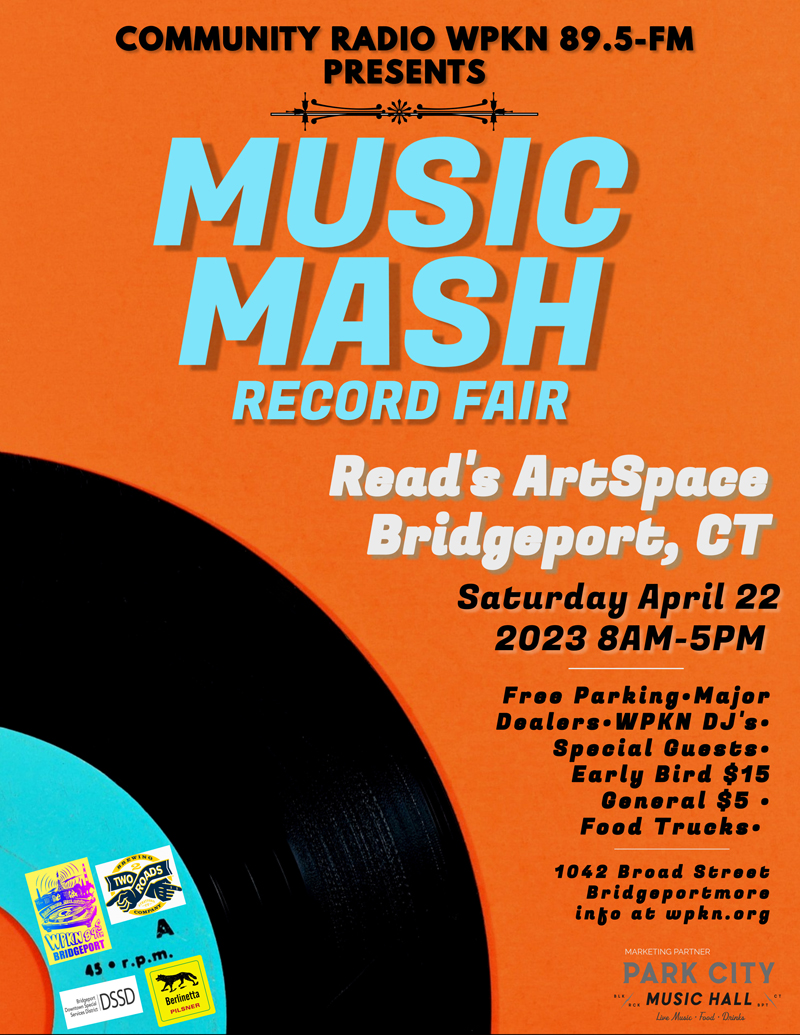 WPKN 89.5 FM MUSIC MASH
at Read's Art Space!
Once again, it's time for the WPKN Music Mash Record Fair at Read's Art Space, 1042 Broad Street, Bridgeport, CT from 8 AM – 5 PM, Saturday, April 22, 2023. There's FREE parking, major record dealers, WPKN DJs, special guests and food trucks! Get your vinyl fix from among thousands of top-quality records to choose from. Your participation helps keep WPKN moving with our volunteer DJs — 24/7/365.
Mark your calendar and make it a fun family outing!
WPKN On-Air Program Schedule
Having a problem seeing the calendar on your iPhone? In the iPhone settings / Safari / turn off "Prevent cross-site tracking". Clear browser cache and refresh.
WPKN Special Ways to Donate – WPKN is a 501(c)(3) non-profit
Thank Our Kind Sponsors, Underwriters, and Friends!