Here are some of the links and phone numbers you might have heard on the air on WPKN.
---

Northeast Organic Farming Association of Connecticut
As a result of the COVID-19 pandemic, Northeast Organic Farming Association of Connecticut has partnered with the CT Dept of Agriculture to expand the list of farms, farmers' markets and farm stands beyond the current CT NOFA membership – free of charge and online. It is a joint effort to promote the availability of all Connecticut farmers who can provide food and other farm products in this time of crisis.
---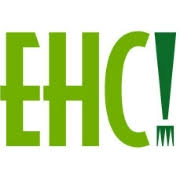 End Hunger Connecticut!
End Hunger Connecticut! is dedicated to ending hunger in the state by promoting access to good nutrition through federal nutrition assistance programs, speaking out to raise awareness of hunger, and advocating for positive change of local, state and national programs. One of their important programs is the free summer meal program for Connecticut kids.
---

SNAP4CT helps Connecticut residents receiving SNAP (Supplemental Nutrition Assistance Program) benefits make affordable and healthy food and lifestyle choices. Their website offers nutrition and health information, accessible by computer or mobile device. You will also find them sharing recipes and food at farmers' markets and other public resources. SNAP4CT is an initiative of Husky Nutrition at UConn Health, with funding from the USDA.
You'll find healthy, economical recipes and food advice (Ask a Nutrionist!) on the web site, and they have a newsletter and a cookbook to share, as well.
---
Buy Local Food


Support your local CT food economy by going to CT farmers' markets throughot the state.
Buy CT Grown has a great listing of markets and farms all around the state.
There are farmers' markets everywhere!
Here are a few sources to find one in your area:
---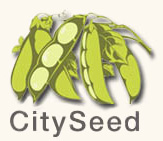 City Seed, New Haven
Engaging and Connecting Communities through Local Food
Phone: 203.773.3736
Check the web site for operating dates.
Open now: Winter Market at the Metropolitan Business AcademySpring and summer markets
Wooster Square – Saturdays, 9.00 am – 1.00 pm
Edgewood Park – Sundays, 10.00 am – 2.00 pm
New Haven Green – Wednesdays, 11.00 am – 2.00 pm
Quinnipiac River Park (Fair Haven) – Thursdays, 3.00 pm-6.00 pm
The Mobile Market
WIC, FMNP & SNAP
All of CitySeed's farmers' markets accept FMNP, Senior FMNP coupons, WIC CVV and SNAP (food stamps) benefits.
Even better, Double Value for SNAP! gives folks double value for SNAP coupons at all of its markets on any SNAP-eligible products and CitySeed will match up to $10 per day for additional fruits and vegetables.
---

Connecticut Food Bank
"The mission of Connecticut Food Bank is to provide nutritious food to people in need."
Phone: 203-469-5000
---
The CT Department of Social Services: ConneCT
Information food assistance is available at ConneCT as well as through 12 regional offices throughout the state
The Supplemental Nutrition Assistance Program (SNAP), (formerly known as the Food Stamp Program), is a nutrition program that helps low-income individuals and families buy food.
You may be able to get SNAP benefits in 7 days if:
Your household's income is less than $150 per month and your household's assets are less than $100, or
Your rent and utilities are more than your monthly income before deductions, or
You are a migrant seasonal farmworker and your household's cash and money in the bank is less than $100.
---
Long Island Resources


Island Harvest
Long Island's largest hunger-relief organization. Island Harvest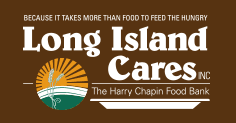 Long Island Cares
Founded by the late Harry Chapin, Long Island Cares brings together nutritional resources to benefit the people on Long Island.
Phone: 631-582-3663 (631-582-FOOD)