2022 Hispanic Heritage Month
WPKN 89.5 FM radio celebrates Hispanic Heritage Month from September 15 through October 15 with a broad and in-depth program including music, poetry, interviews, authors, and film.  This unprecedented one-month recognition of Hispanic Heritage in Connecticut intends to celebrate the histories, cultures and contributions of those whose ancestors came from Spain, Mexico, the Caribbean, and Central and South America. On-air programming is FREE and in-person live and live-streaming events are low-cost for attendees. Check out the full calendar of events below!

WPKN Hispanic Heritage Advisory Committee
We are delighted to have a committee of respected community leaders join WPKN. These volunteers are helping to direct the content of our celebrations, provide their insights and knowledge, and engage the community for a richer experience.
Leading this esteemed committee is Luis Luna, who is acting as Advisory Committee Chair.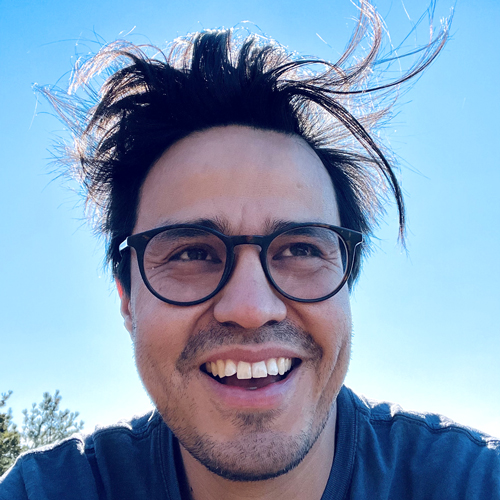 Luis Luna
WPKN Hispanic Heritage Advisory Committee Chair
Read bio
Luis Luna
Luis Luna was born in Quito, Ecuador.
Host of Módulo Lunar // The Lunar Module; a three-hour monthly radio program combining new, under-the-radar, innovative, unconventional, and traditional fusions of music from the Latin American diaspora.
Luis is the co-creator of Melting the ICE, a podcast that aims to deconstruct the mechanisms of our detention & carceral state by lifting up the voices of those affected.
He is also the Senior Organizer at the Connecticut Working Families Party, and co-founder of Semilla Collective in New Haven.
Check out his recent playlist.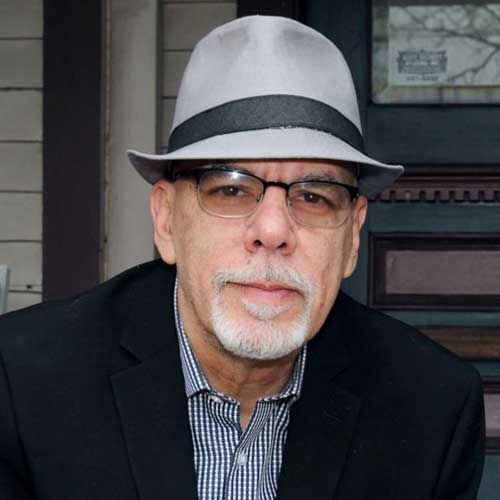 Read bio
Frank Borres
Frank Borres is a Connecticut-based multi-Emmy award-winning television producer and 40-time Emmy nominee.  Frank is the President of Borres Productions a television production company.  Frank has won Emmys for writing, directing and news magazine production.  Frank and his crew's productions have also been awarded a Grammy, National Cine Golden Eagle, Telly, Alma nomination (Latino Oscar), Fair Media Best Tri-state Director, the Associated Press, the Society of Professional Journalists, United Press International, the National Cable Television Association (ACE), Women in Communications, and the Schwartz Prize – Best local humanities Project in USA.   Frank's productions have aired on PBS, commercial and cable networks as well as film festivals, and on local television.  Frank, who was a friend of the late Cesar Batalla was thrilled and honored to have made the documentary, "Cesar Batalla" for such a deserving Bridgeport/Puerto Rican icon.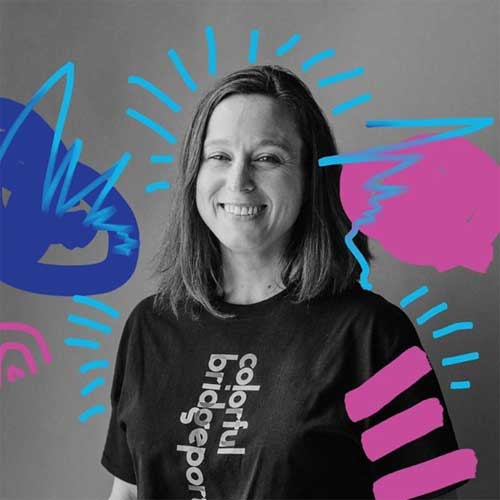 Read bio
Lauren Coakley Vincent
Lauren Coakley Vincent recently became the president of the Bridgeport Downtown Special Services District, a community organization aimed at enhancing the environment where people shop, live, and work in Bridgeport, Connecticut. Lauren made the move to Bridgeport after five years with the NYC Department of Small Business Services working to ensure the long-term vitality of the City's diverse commercial districts by delivering programs and services that enhance project execution, management, leadership, and strategic capabilities of community-based organizations. Lauren arrived in New York after serving as a Community & Youth Development specialist with the U.S. Peace Corps to pursue her Masters of Nonprofit Management at New School. She holds a Bachelor of Arts from Cornell University.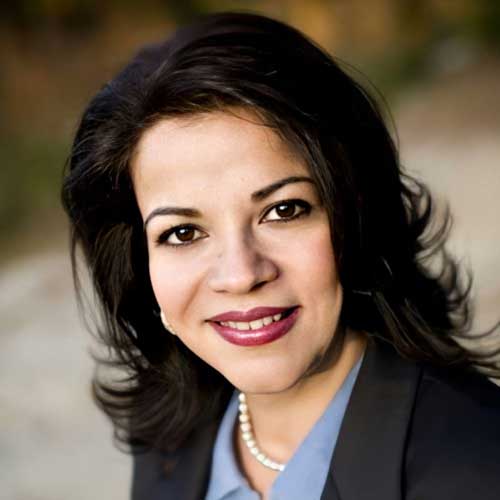 Read bio
Lissette Colón
Lissette Colón is currently the Executive Director of the Norwalk Board of Education with 20+years of experience specializing in Human Resources.  She was born in Brooklyn, NY, raised in Bridgeport, studied in Puerto Rico for six years, and earned her Bachelor's Degree in Human Resource Administration from the University of Bridgeport. She began her career as a Personnel Assistant in the City of Bridgeport and has worked her way up to serve as the Chief of Staff to the Superintendent of Bridgeport Schools and Acting Executive Director of Human Resources.
During her time serving Bridgeport, Ms. Colón streamlined HR efficiencies, implemented new HR programs and processes and currently manages human capital for the Norwalk Public Schools consisting of over 2,000 employees while serving and supporting across 22 schools. She has partnered with many organizations to establish and develop Bridgeport programs addressing the needs of students in and out of the Bridgeport school district and community, including teachers' concerns and ideas for improvement, and is now doing the same for Norwalk Public Schools. Ms. Colón has facilitated endeavors such as The Pajama Program, The Adopt a Class Program, and the first district-wide talent show, which included a Hip-Hop legend to host a crowd of 800 attendees. The profits paid for a school band and uniforms, school books and related school equipment.
Ms. Colón has a track record of establishing programs and practices to better serve the organization and meet the objective of educating students in the Norwalk district. Ms. Colón brings an extensive network of organizations to the table and is truly passionate about seeking opportunities for our youth, helping them to prepare to enter the workforce.  She has provided career experiences and "hands-on" life experiences to all students. She has worked with organizations such as the Police Athletic League, Youth at Risk Program, Swim Across the Sound, Workplace Inc., Bridgeport Caribe Youth Leaders, CTBPT United for Puerto Rico Hurricane Maria Victims Relief Committee, National Women's Association, and the Ralphola Taylor Community center through CCYMCA as Vice Chair.
Not surprisingly, Ms. Colón has cultivated a relationship with many musicians, both in Bridgeport and out of state. Ms. Colón brings a wealth of HR knowledge, experiences, and affiliations that will be instrumental to WPKN moving forward. She has dedicated 34 years of service to the Bridgeport and Norwalk Public Schools district which makes her uniquely qualified to serve on WPKN's Latino Advisory Committee. Ms. Colón also brings her expertise in Covid-19 management which would undoubtedly go a long way in protecting WPKN staff and guests.
We welcome Lissette Colón to WPKN!
Connect with Norwalk Public Schools Human Resource Department on LinkedIn.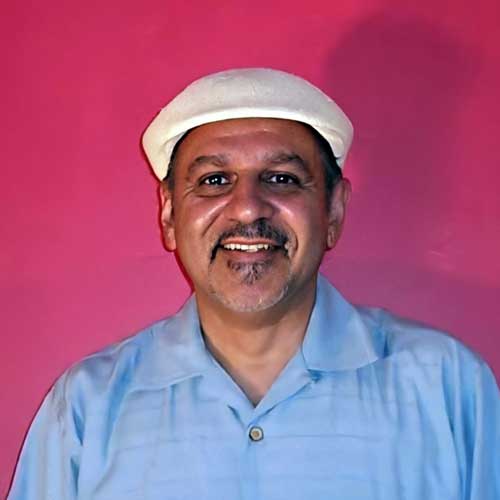 Asher Delerme, M.S., LADC, CCS
Read bio
Asher Delerme
Though born and raised in "El Barrio" section of East Harlem, New York City, Asher Delerme has long been a pioneering force in Connecticut's social services, behavioral health and supportive housing programs. As Executive Director of C.A.S.A. Inc., a non-profit behavioral health agency based in New Haven and Bridgeport CT, Delerme has been continuously involved in advocating for culturally-based clinical and institutional practices on state and national levels. Having overseen human services programs for the past 25 years, his experience ranges from behavioral health treatment to community-based programs and higher education. Delerme holds Bachelor's degree from Wesleyan University, has attended the University of Ghana in West Africa and obtained his Master's in Counseling Psychology from Southern Connecticut State University. Delerme is a licensed Drug and Alcohol Counselor and Certified Clinical Supervisor.
For the past decade, as a clinician and educator, Asher Delerme has passionately explored the connection between learning, human development and the arts. He is a principal member of MPACT – Multicultural Perspectives in Assessment, Consultation and Training, providing consultation and training, both regionally and nationally. In addition to his social services work, Delerme is an accomplished musician with extensive knowledge of the ethnomusicology of African, Caribbean, and Jazz music genres. Delerme's cumulative experience in psychosocial development and the ethnomusicology of African, Caribbean, and Jazz genres affords him a unique training perspective in music education, multicultural issues, behavioral health and community development.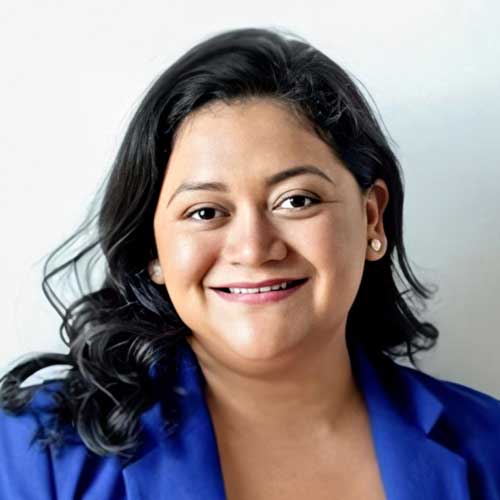 Read bio
Andrea Fodor
Andrea Torres Fodor is the Market Manager at Newtown Savings Bank and the Vice President of the Hispanic Chamber of Commerce of Greater Bridgeport, Inc. Born in Quito, Ecuador, Andrea immigrated to the US at the age of 15. She worked her way to be the first in her family to graduate college, earning an Associates Degree from Housatonic Community College and Bachelors from Sacred Heart University. She has been working in the banking industry since 2006. She is also involved in many volunteer organizations, including Rotary International, Monroe Women's Club, Bridgeport Caribe Youth Leaders, Urban Impact and HCCGB. She is a proud mother of two amazing kiddos, one golden doodle, and twelve gorgeous hens. She finds time to maintain her hobbies of gardening, singing, swimming, and – above all– spending endless hours of playtime with her beloved babies.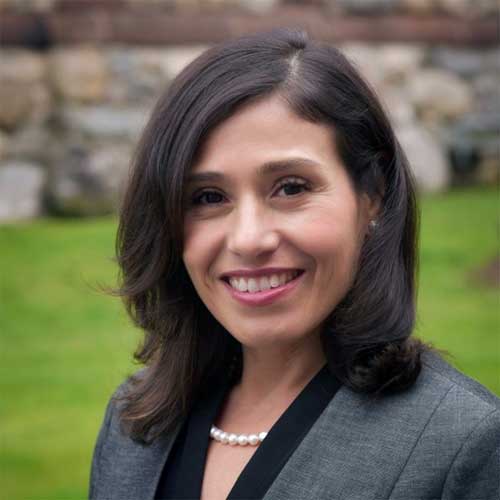 Read bio
Marisol Herrera
Marisol Herrera is Region 1 Director of the Association of Procurement Technical Assistance Center (APTAC) and Interim State Director with Connecticut Procurement Technical Assistance Center (CT PTAC).  She leads the CT PTAC program efforts for seven (7) PTAC offices located across the state of Connecticut.  Marisol works closely with PTAC staff, senior business, federal, state, local agencies and non-profit leaders to assist small and large businesses with their government contracting goals.
Marisol also serves as President of the Hispanic Chamber of Commerce of Greater Bridgeport, CT (HCCGB).  In this role, she and her HCCGB team, passionately advocates for Latino business communities.  She is committed to providing minority businesses with tangible federal and private contracting opportunities.  She holds a Master's of Science in Management from Albertus Magnus College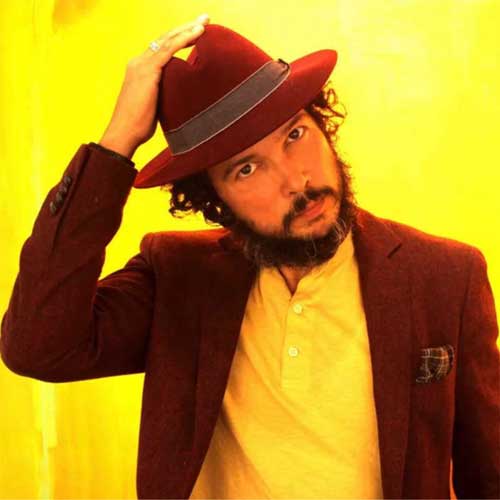 Read bio
Rick Reyes
Rick Reyes is a troubadour, a songwriter, producer, and a storyteller performer. Although born in Bridgeport CT, Reyes grew up in the countryside of his parents' native Puerto Rico. It was here, listening to traditional Puerto Rican folk music, that Reyes forged his love of Jibaro – a music of the people full of wistful melodies and steeped in longing.  Reyes and his family returned to Bridgeport. Feeling like an outsider, homesick, and unable to speak English, he started to write as a creative outlet. He kept journals of his thoughts, impressions, and observations. His father bought him a guitar and he taught himself to play. When Reyes took one of his poems and set it to music his lifelong journey as a songwriter began.
Reyes wrote about the struggles of his parents and the Latino community. He wrote about the poor. The song he considers his first, Vida Diferente, captures a sense of possibility, but its optimistic rhythm is juxtaposed with lyrics that convey the frustrations of poverty. This pairing of pain and optimism reveals a tension that appears often in Reyes' work. His words acknowledge the harsh realities of daily life, but his music won't give in to them. It optimistically arches toward the possibility of a better future. Reyes creates music that has a traditional Puerto Rican flavor but is also open and receptive to other sounds from around the cosmos, blending classic Americana, rock, salsa, world, among others.
Reyes attended Sacred Heart University and graduated with a degree in Business Administration, but spent all of his free time writing songs and playing music. He also studied acting and theater, as well as pantomime with the legendary Marcel Marceau.
While music is Reyes' passion, he also has a career on the sales side of the textile and interior design industry and currently serves as an independent sales representative for several exclusive brands.
In his "spare time," Reyes works to improve the community with nonprofits such as the City Lights Gallery, Band Central Ventures and others.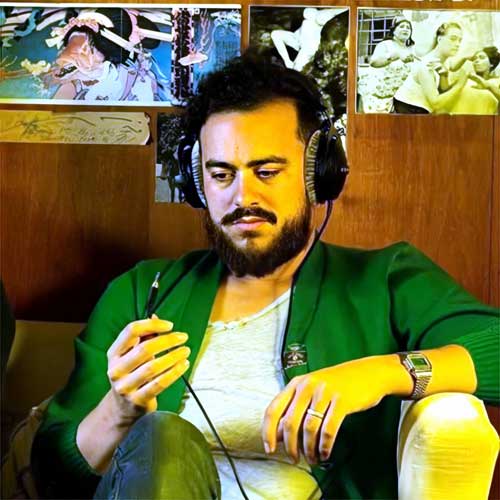 Read bio
John Torres
A Bridgeport native, John Torres is a guitarist and vocalist in COLOR FIELDS, a two-piece, indie-pop outfit specializing in blending their influences of r&b, rock, soul, and EDM into their unique sound. Their debut EP "Pendulum" was produced in part by superstars Jerry Wonda and Peter Katis, as well as featuring production of their own. He is also the general manager and marketing director of Park City Music Hall, a family-owned premier live music venue. He is a proud husband and father of two children.
Check out Color Fields Website!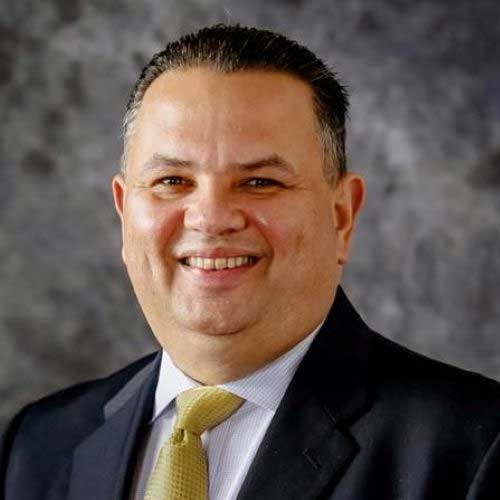 Read bio
John Torres
Considered by peers and companions as a motivator, mentor and visionary leader, John Torres is the Co-Founder and Executive Director of the Bridgeport Caribe Youth Leaders (BCYL). Torres has led the transformation of a baseball league into a youth development organization providing enrichment programs and activities via its Sports, Education and Community platforms. Under his leadership, BCYL has increased the number of children being served from 200 to nearly 2000 annually since the organization's inception. John's vision of leveraging sports to provide educational and leadership programs has proven to be a successful model. The goal is to provide youth with role models, mentors and support that builds leadership and character enabling them to become successful contributing members of their community. In 2008, Torres spearheaded the effort to create the Caribe Youth Scholarship Fund; to date, nearly 120 BCYL students collectively have received over $1 million in high school and college scholarships producing 26 college graduates of which 17 are first-time college graduates in their family.
John's personal mission is to assist and inspire others to reach their full potential and help them understand the importance of working together for the betterment of others. He believes it's everyone's obligation to give back to the community; this is evident in the youth participation of Caribe's community outreach programs. In 2010 President Barack Obama recognized John with the President's Volunteer Service award. Born and raised in Bridgeport Connecticut, Torres is a dedicated family man. He is married to Beatrice and is proud of their three wonderful children; Daniel, Jonathan and Jasmine. He graduated from Bullard-Havens Tech and went on to graduate from Housatonic CC with degrees in Accounting and Business Management, becoming the first college graduate in his family.
Torres has been recognized from the following organizations:
2013 Eastern Connecticut State University Cesar Chavez Distinguished Service Award
2015 Diocese of Bridgeport St. Augustine Medal Award
2017 Kolbe Cathedral High School Making A Difference Award
2018 Greater Bridgeport Old Timers' Lou Bogash, Jr. Memorial Award
2019 ABCD, Inc. Community Service Award.
Check out Bridgeport Caribe Youth Leaders website!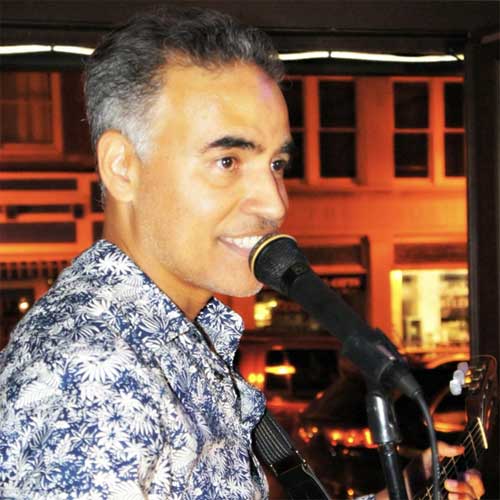 Read bio
Marcos Torres
Marcos Torres is a musician based in Bridgeport performing Latin standards, Salsas, Bachatas, Boleros and more. He hails from Ponce, Puerto Rico. He performs guitar and vocals and his two sons Marcos III join him on percussion, strings and keys for their live performances. They're sure to get the crowd moving at their weekly Saturday Salsa Nights at Captain's Cove in Bridgeport, CT!
WPKN Hispanic Heritage Month Community Events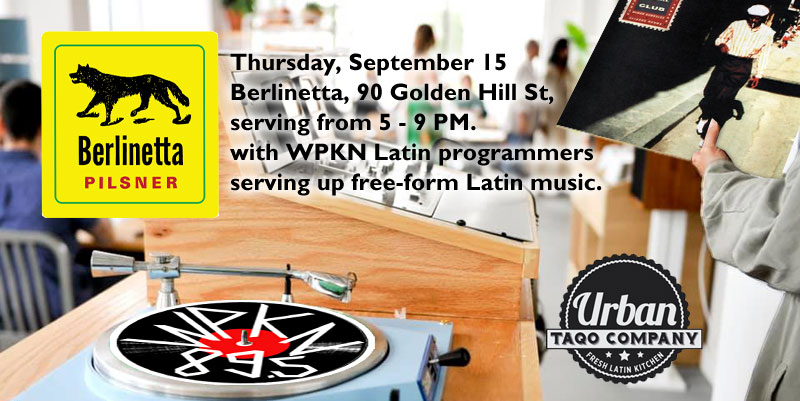 September 15, 2022 @ 5:00 pm

-

9:00 pm
On the second Thursday of each month, Berlinetta Brewery hosts a WPKN night where our DJs spin some fine tunes. As part of WPKN FM's Hispanic Heritage Month in September and October, WPKN DJs ...
WPKN Hispanic Heritage Month Calendar of Events
Thank Our Kind Partners, Underwriters, and Friends!