Tiokasin Ghosthorse
2021-09-25T11:56:04-04:00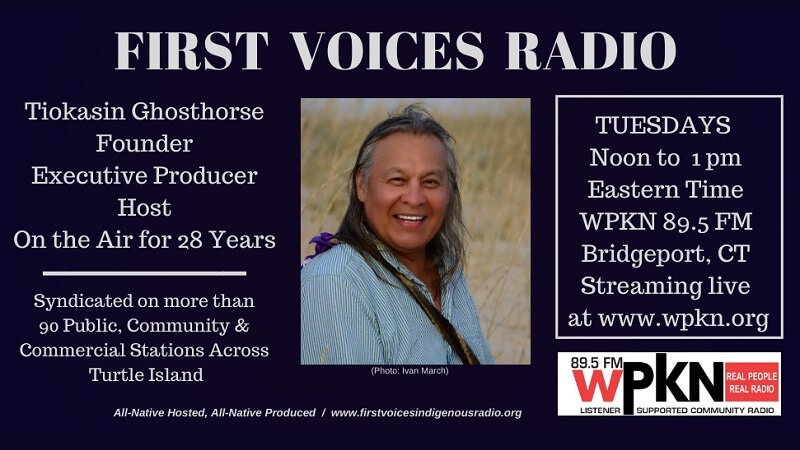 First Voices Radio with Tiokasin Ghosthorse. Today many Indigenous ...
Check Out Other Hosts You may Like
Wendy Flanagan
Dr. Kathryn Firisin is a naturopathic physician and medical director of Coastal Natural Medicine in Southport, CT. With over 20 years of experience in healthcare ...
Peter Bush
Peter Bush is a veteran radio DJ who's spun music on WINE, WRKI, WAVZ, KC101 and WABC 77 in New York. He was the last ...
Wendy Flanagan
Sheneta Nicole is a performing artist, entrepreneur, and radio host on a mission to enlighten and empower their listener to be present and take a ...
Wendy Flanagan
After moving to CT as a teenager in the late 80's, I happened upon WPKN in the overnight hours where thought and reason often wander ...
Bob Chamenko
Bob Chamenk has been with WPKN for 35 years. His show is on every 4th &5th Friday, 10 p.m. – 2 a.m. Genre: Wide Open ...