Writer's Voice with Francesca Rheannon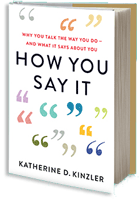 We talk with psychologist Katherine Kinzler about her book "How You Say It: Why You Talk the Way You Do — And What It Says About You."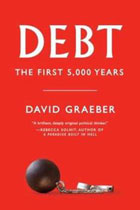 Then, we remember anthropologist and anarchist activist David Graeber. We play excerpts from our 2011 interview with him about his book "Debt: The First 5000 Years." He died September 2.
Monday, October 19 at 10:00 PM and archived.
First Voices Radio with Tiokasin Ghosthorse
Matthew O'Neill, a musical artist living in upstate New York, will be talking about his latest project, "Music for The Mother," featuring the Ancestral Teyuna Music from the Sierra Nevada De Santa Marta in Colombia.
The second half-hour will feature an interview conducted with Mario Murillo, Professor and the Vice Dean of the Herbert School of Communication at Hofstra University, who teaches in the Latin American and Caribbean Studies Program there. Mario helps us make sense of the ongoing situation of Indigenous peoples defending their territories and Indigenous resistance movements throughout Latin America.
Tuesday, October 20 at 12:00 noon.