First Voices Radio with Tiokasin Ghosthorse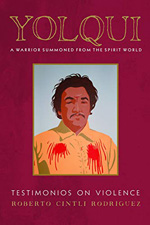 Roberto Rodriguez, Ph.D. is an Associate Professor in the Mexican American Studies Department at the University of Arizona. He is author of "Our Sacred Maiz is our Mother: Nin Tonantzin Non Centeotl" (2014) and "Yolqui: A Warrior Summoned from the Spirit World" (2019).
Ofelia Rivas is an elder and activist from the Tohono O'odham Nation and is the Founder of O'odham Voice Against the Wall.
Tuesday, September 22 at 12:00 noon
Jim Motavalli with Jim Motavalli
Jim Motavalli's guests: The Boston group Hallelujah the Hills (recommended by ex-Throwing Muses Tanya Donelly on last show) at 8:30 PM and (probably) old-time/Americana multi-instrumentalist and singer Dirk Powell (collaborator with Rhiannon Giddens) at 9:30 PM. Tuesday, September 22.
East End Ink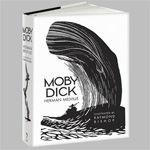 East End Ink presents a portion of a reading of Herman Melville's "Moby Dick" recorded at Sag Harbor's Old Whalers' Church in April 2019. Actor Harris Yulin brings Father Mapple's sermon to life along with a local choir singing a hymn. Southampton Press editor Joseph Shaw narrates. Part of a complete reading of the classic American novel produced by Sag Harbor's Canios Books on Melville's 200th Anniversary.
Wednesday, September 23 at 7:30 PM and archived.