The Kitchen Sink with Catherine Conroy is a live show on WPKN 89.5FM.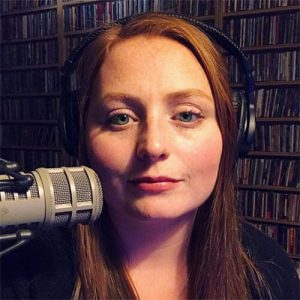 A creative marketing professional specializing in the intersection of urban ecosystems and digital technologies with an ear to the ground for social trends in a constantly evolving industry. Responsive and motivated individual with personnel and account management experience highly developed professional photography and creative software skills, and extensive knowledge of various social media platforms and analytics tools.
Catherine Conroy
hosts "The Kitchen Sink" on WPKN.
FAVORITE SONG: "One Rainy Wish" Jimi Hendrix, "South Side of the Sky" Yes, "Astral Weeks" Van Morrison, "Home" LCD Soundsystem
FAVORITE ARTIST: Beck, Jimi Hendrix, Led Zeppelin, The Moody Blues, Van Morrison, Yes, Erykah Badu, LCD Soundsystem, alt-J, Vacationer, Crosby Stills & Nash, Creedance, Bad Company
FAVORITE THING ABOUT WPKN: I love that WPKN is in the heart of my Hometown, Bridgeport, CT. My father has been a listener since forever and he always leaves the station playing as ambient noise throughout the house.