Counterpoint with Scott Harris
This week's guests on Counterpoint, hosted by Scott Harris:
Ben Clements, Board Chair of Free Speech For People and attorney, discusses the lawsuit his group has filed on behalf of Mi Familia Vota Education Fund and individual plaintiffs, against the Trump administration for voter intimidation in violation of the Voting Rights Act of 1965, the Ku Klux Klan Act, and the U.S. Constitution.
---
Norman Solomon, co-founder of RootsAction.org and founding director of the Institute for Public Accuracy, discusses Roots Action's campaigns: Tell Defense Sec./Joint Chiefs of Staff to refuse any order by Trump to interfere with the election, and Protest Biden from Day One.
---
Jim Lafferty, former executive director of the Los Angeles chapter of the National Lawyers Guild, and host of "The Lawyers Guild," a weekly public affairs program on KPFK-FM, who assesses the threats to the November 3rd election, including important issues discussed in his recent article, "Massive Mobilization: The Only Sure Way to Defend the Election."
---
Monday, October 26 at 8:00 PM and in the WPKN archive.
Writer's Voice: with Francesca Rheannon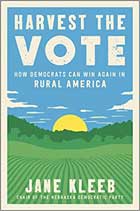 Is the Democratic Party doing enough to reach out to rural voters? We talk with Jane Kleeb, chair of the Nebraska Democratic Party about her book, "Harvest the Vote: How Democrats Can Win Again in Rural America."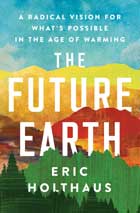 Then, a powerful vision of creating a livable and just world for everyone. We talk with climate journalist Eric Holthaus about his book "The Future Earth: A Radical Vision for What's Possible in the Age of Warming."
Monday, October 26 at 10:00 PM and archived.
East End Ink
Social justice advocate and author Janet Dewart Bell and civil rights attorney Lewis Steel talk about race in American society, the role of women in the movement and the work of the NAACP in the '60s. One of the Canio's Cultural Cafe Zoom series. East End Ink is heard on the 4th and occasional 5th Wednesday each month.
Wednesday, October 28 at 7:30 PM and archived.