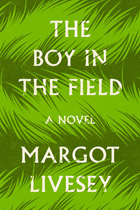 Writer's Voice with Francesca Rheannon
We talk with Margot Livesy. Her new novel, "The Boy In The Field," explores the limits of free will and how we respond to what happens to us. Then, an emergency room doctor evaluates the lessons of 25 years in emergency medicine and their relevance to life and writing.

We talk with Frank Huyler about his memoir, "White Hot Light: Twenty-Five Years in Emergency Medicine." We also ask him what it's like to be an ER doc in the midst of COVID. Finally, we talk with writer and English professor K.L. Cook about opening up the campus to in-person learning in the midst of the COVID-19 pandemic.
Monday, August 31 at 10:00 PM and archived.
North Fork Works with Hazel Kahan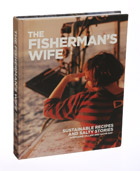 Stephanie Villani, whose brand new book is "The Fisherman's Wife: Sustainable Recipes and Salty Stories," is Hazel Kahan's guest on North Fork Works. Steph tells us how — and why — the book came to be and how the fisherman's life is changing on the North Fork, in New York state and, really, all over the world. Wednesday 7:30 pm and archived. Wednesday, September 2 at 7:30 PM and archived.